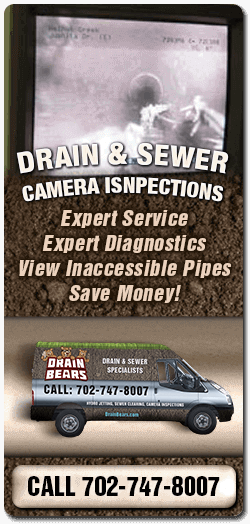 Our drain cameras provide an expert diagnostic tool which significantly reduces the time taken to locate and diagnose your issue and allows us to perform the very best repairs and maintenance. This level of expertise has already been enjoyed by many homes and businesses in your local area and you can read some delighted testimonials here. Drain Bears also commits to providing you with a service level satisfaction and you can read more on our commitment to you The Drain Bears Service Guarantee.Discover how our drain camera technology can really benefit you:
Expert Diagnostics
Video drain cameras remove the guesswork by actually showing what is inside your pipes, drains and sewers on-screen. With accurate knowledge on the location and cause of the problem, it allows us to perform the perfect repair solution to suit your needs.
View Inaccessible Pipes
If you suspect your plumbing problem is deep under driveways, landscaping or walls, the fibre-optic technology used in our inspection cameras allows us to thread the camera along the pipe to the correct location so we can get a clear assessment without the need for digging.
Saves Time & Money
Our drain camera technology pinpoints the source of your drain and sewer issues and saves a considerable amount of time and money because we don't have to dig to find the source of the problem.
Expert Service-Technicians
All of our service-technicians are experts in drain camera technology and able to perform all work and repairs to the highest standards for your complete confidence.
Transparent Pricing
With Drain Bears we provide comprehensive "Per Job" quotations in advance of starting any work.
To take advantage of the many benefits that our drain camera technology provides, call and speak with the professionals at Drain Bears today.
SEWER CAMERA LAS VEGAS | LAS VEGAS DRAIN CAMERA INSPECTIONS | INSPECT SEWER LAS VEGAS | CCTV DRAIN CAMERAS LAS VEGAS